World Trade Centre Sydney - an ecosystem for international trade
Aerotropolis Group is the license holder of the World Trade Centre Sydney (WTC SYDNEY) and propose to establish an innovative mixed use development centred on the WTC on their property located at Bringelly. The 220 Ha site lies within the Western 'Parklands' City at a strategically important 3km south of the Western Sydney Airport, adjoining the University of Sydney's 466 Ha land. It is part of the Aerotropolis around the Airport to support economic growth aligned with the South West Growth corridor. It is in the Eastern side of the proposed Outer Sydney Orbital Multi Modal Corridor (M9), connecting Central Coast to Illawarra through North West Growth Centre, South West Growth Centre and Western Sydney Airport.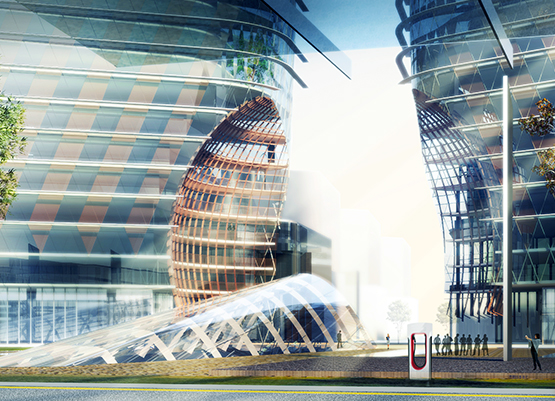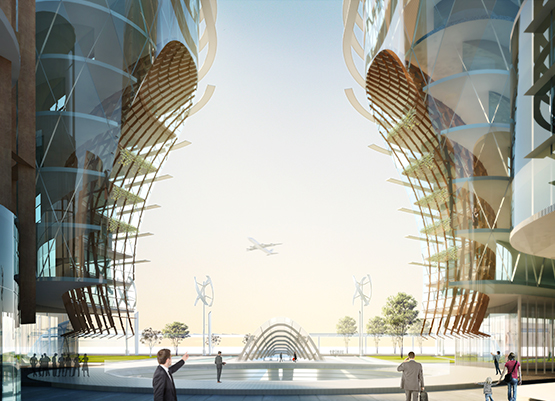 World Trade Centre Sydney - a catalyst for employment in Western Sydney.
We recognise the Federal & NSW governments' and the Greater Sydney Commission's strategic vision to establish Sydney's Western Parkland City as a globally connected Trade, Logistics, Advanced Manufacturing, Innovation, Aviation, Aerospace, Tourism and Economic hub, to support significant local employment creation within the western metropolitan area connected to the existing network of urban and residential centres. The establishment of WTC SYDNEY within the Aerotropolis framework around WSA will be enabled by the collective support of government, key agencies, stakeholders, industry and landowners within the locality.
Benefits of a WTC in Sydney
WTC SYDNEY will create an Ecosystem for International Trade by connecting the local businesses with 320 Cities across the world and will create a significant uplift in Trade and Economy.
The estimated Direct Employment by WTC SYDNEY is 54,500.
The Companies operating in WTC SYDNEY can generate an Indirect Employment of 46,000 in Sydney and NSW in various areas like Primary Production, Advance Manufacturing, Aviation, Aerospace, Logistics, Innovation, Health Care, Bio Technology, etc.
Induced Employment in Travel, Tourism, Hotel, Retail, etc. can be another 66,500 which will make the Cumulative Employment of WTC SYDNEY as 141,400
WTC Sydney is estimated to make a Direct Economic Contribution of $22.7Bn per year, which is the value added in the production of goods and services directly carried out by the development.
Flow on Supply chain impacts as a result of construction and operation, also known as the Indirect Economic contribution, will be $21.5 Bn per year.
Induced Economic Contribution is estimated to be $54.1Bn per year, by way of value added in the production of goods and services purchased by the wage income earned by employees.